Velocity points are some of the easiest points to obtain and can be used for a wide range of rewards including economy and business class flights within Australia and around the world.
While many credit card providers, health care insurance providers and airlines offer velocity points, you definitely don't need to fly to earn velocity points and today I'll show you five easy ways to get started.
Before you start earning velocity points you probably want to ensure you've got a velocity membership which is currently free of charge. Virgin Australia will even give you a sign up bonus on occasion.
By following the steps below you'll be well on your way to earning velocity points without flying. Then you can use those points to fly!
My favourite redemption on Virgin Australia is their 95,000 miles one way in business class to Los Angeles which would usually cost $5,000.
Earn Velocity Points Without Flying
1. Velocity Signup Bonuses
The easiest way to earn velocity points without flying is to find and sign up for velocity bonuses. The easiest way to do this is to use forums such as Ozbargain or using old fashioned search.
I find all my bonuses using Google Search. Here's how, simply search for "velocityfrequentflyer" + "bonus" and change the date to the last month.
Here's an example that I found, 5,000 bonus points for paying $100 to join a membership program which gives you exclusive access to new deals with velocity points. These points would cost $180 via velocity.
After a quick search I was able to find deals such as these:
10,000 bonus points for using Virgin Active for 3 months
1,000 bonus points for signing up for a hotel.
2. Stay At Partner Hotels w/ Bonuses
It's fairly obvious which hotels are partners with velocity and you can view them through their website.
What you may not know is that most of these partners and even some smaller chains offer bonus points but rarely tell people other than those on their mailing list.
Using our Google search trick above, I was able to find bonuses such as these at Travelodge (6 points per $1 spent). These weren't on the velocity partner offer page.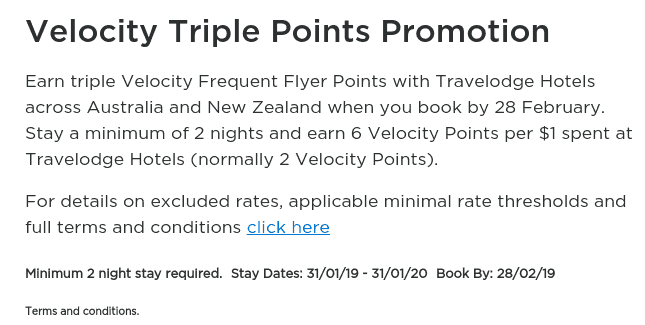 Assuming an above average hotel room costs $300 per night in Melbourne, you'd earn 3600 velocity points for your 2 night stay.
If you stay and pay with a velocity points earning credit card you could get an extra 600 points depending on your earn rate.
3. Book Restaurants With Open Table
Okay so this one might not be for everyone depending on your financial situation but if you do eat out on a regular basis then you should definitely use the Open Table app.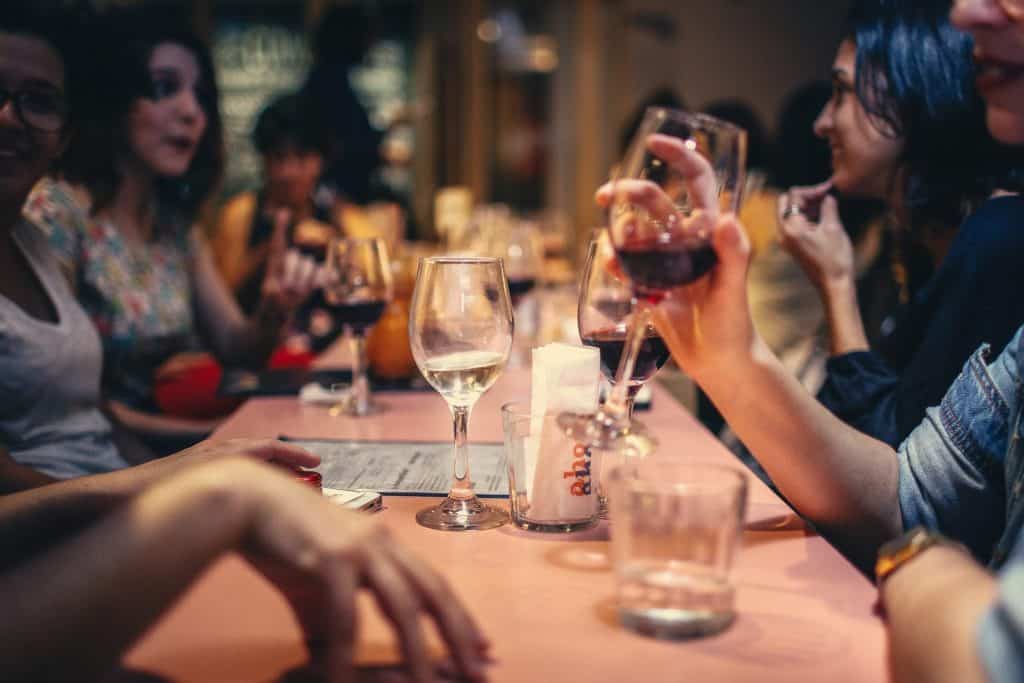 For simply booking a table, showing up and paying for your meal you'll get 300 bonus velocity points every time.
On average we eat out twice a week and over the last few months we've racked up over 6,000 points for eating delicious food.
Just make sure you book through the velocity version of their website via this link, you show up for your booking and there is no minimum spend either. Points for nothing, right?
This is a great way to dine out when using Citibank credit cards as you can get a free bottle of wine too!
4. Fill Up With BP Fuel
If you've got a car then you should fill up your tank at BP where you'll get 2 points per litre up to a limit of $150 per transaction. There's no limit on the number of times you can credit points.
If you choose to pay with a high velocity earning credit card you could earn up to 3 points per litre.
The average Australian family spends $150 on petrol each month. You could rack up $1800 per year which would be 3,600 points or 5,400 with a credit card earning 1 point per dollar spent.
The great thing about velocity and BP fuel is that you can continue to take advantage of other special offers and fuel tracker apps too.
5. Buy A Car With Hyundai
You might be saying what? I can't afford a car but if you're in the market for one you can earn up to 100,000 points for buying a new car through Hyundai. This is enough for a one way business class flight worth $5,000 to Los Angeles + taxes.
The new Santa Fe is available as a driveaway from $47-$63k and even if you're not buying yourself you may know someone who is and doesn't have a velocity membership. It's up to you as the buyer to 'mention' the deal to get it in store.

Now you know how to earn velocity points without flying, you should start looking at which flights you're going to redeem your points with.
If you liked this guide, be sure to checkout our other buyer guides, reviews and product advice at BestFive.com.au
Last Updated: January 2, 2023 by Rhys